PEGS 1st Edition - Caregiver Questionnaire Only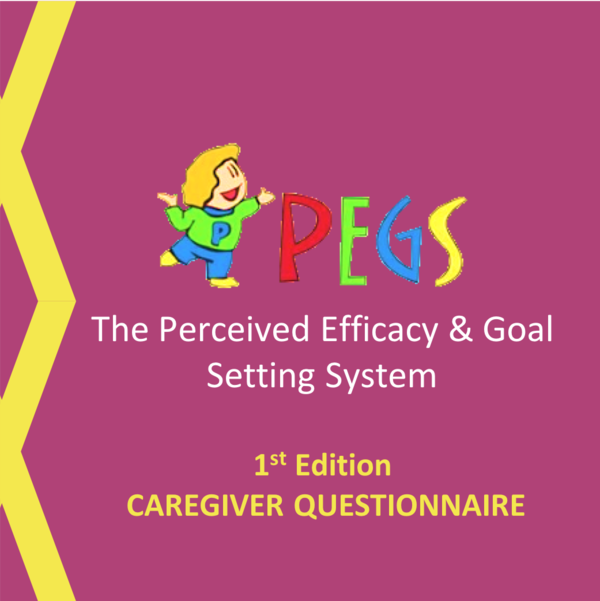 This product is now being sold for 50% off on a limited quantity (discount has already been applied). PEGS 2nd Edition - Complete Kit is also available now.
What is it?
Perceived Efficacy and Goal Setting (PEGS) is a measure that enables children to rate their performance on everyday tasks and to identify goals for occupational therapy interventions.
The PEGS includes pictures of each task (such as riding a bicycle, putting on clothes and printing) and can be used with children ages 6 to 9 years. This measure is an adaptation of and improvement on the "All About Me" measurement tool.
This package includes:
Caregiver Questionnaire - Pad of 25.
If you need the complete kit, please select it from the store. Discounts on bulk orders may apply.
Preview
A sample page from the caregiver questionnaire can be found below: