Fall 2021 PPE Fee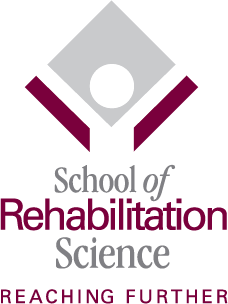 As the University continues to navigate onsite activities during the pandemic, all students enrolled in Professional Course Based Programs (MSc Occupational Therapy, MSc Physiotherapy and MSc Speech-Language Pathology) at the School of rehabilitation Science are required to pay a per term non-refundable flat fee for personal protective equipment (PPE).
The fee collected is used to provide each student with PPE required throughout the term.
NOTE: CanChild is directly affiliated with the School of Rehabilitation Science and assisting the Occupational Therapy, Physiotherapy and Speech-Language Pathology Programs to collect online payment of this fee given restrictions due to COVID-19. Please be aware only 1 item (PPE fee) can be selected. If you are a member of the same household, you will need to complete separate individual payments.
For any online payment issues, please contact:
Occupational Therapy – askot@mcmaster.ca
Physiotherapy – askpt@mcmaster.ca
Speech-Language Pathology – slpadmin@mcmaster.ca