Brain injury Resources
Concussion/Mild Traumatic Brain Injury Guideline Brochures​

Concussion Management in Children has Changed!
CanChild is proud to offer two versions of the newly updated Pediatric Concussion Return to Activity and Return to School Protocols informed by the Berlin Consensus Statement on Concussion (2017). The first set are 2-sided foldable brochures with supplementary information about concussions. The second set are each one page with only the protocols for quick reference.
New brochures! Check below!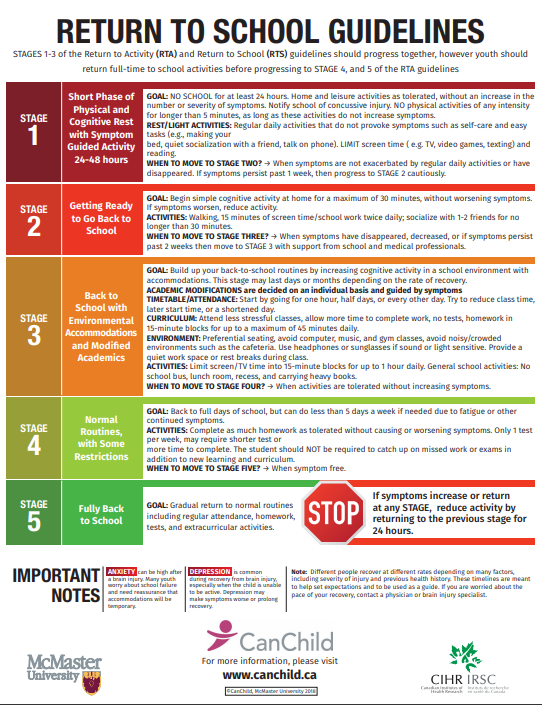 Want to know more about Concussion care?
External Resources