FER Leadership Academy
The FER Leadership Academy is an advanced training opportunity for FER Course graduates. The FER Leadership Academy is a 10-week online course that includes weekly synchronous sessions, small group mentorship, and an individual project in the form of a FER Leadership Learning Plan. The course is led by four mentors including family leaders and researchers with a maximum of 12 learners per cohort.
Individual and small group mentorship is central to the Leadership Academy. Throughout the FER Leadership Academy, learners build knowledge in the core competencies of FER leadership (self- awareness, communication, empathy and compassion, advocacy, and entrepreneurship) and skills to apply these competencies at an organizational and/or community level. The overall objective is to provide more advanced training and mentorship in family engagement to support champions who will lead initiatives to advocate, inform, and support organizational and community efforts to engage patient and family partners in neurodevelopmental disability and child health. Learners who successfully complete the FER Leadership Academy receive a McMaster University certified micro-credential.
Applications for the FER Leadership Academy are now open!

Apply to be considered for the Fall 2023 or Winter 2024 cohort. For questions about the application process, please contact fer@mcmaster.ca. You can follow the FER Course Twitter page (@fercourse) for updates and notices related to the course.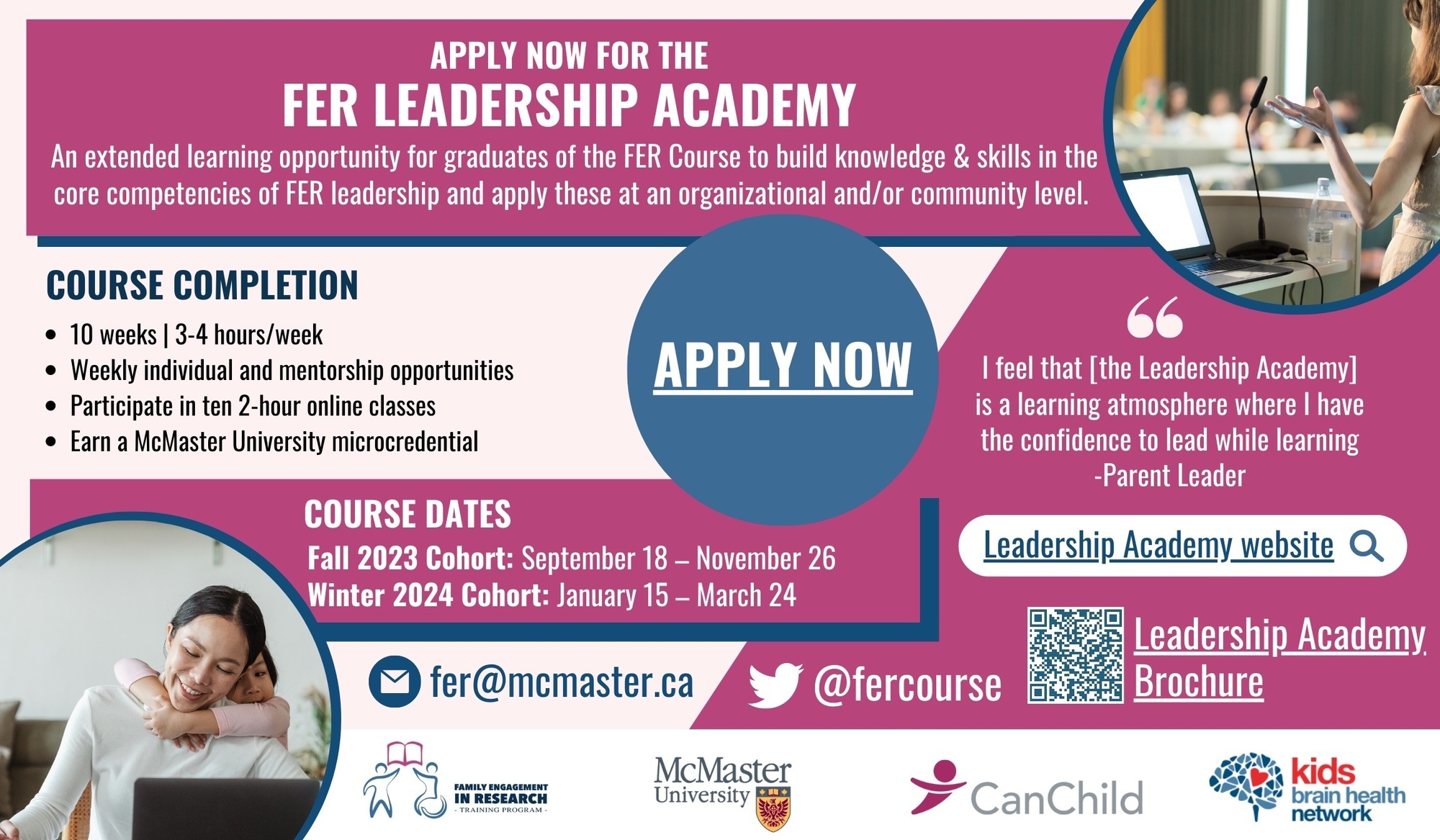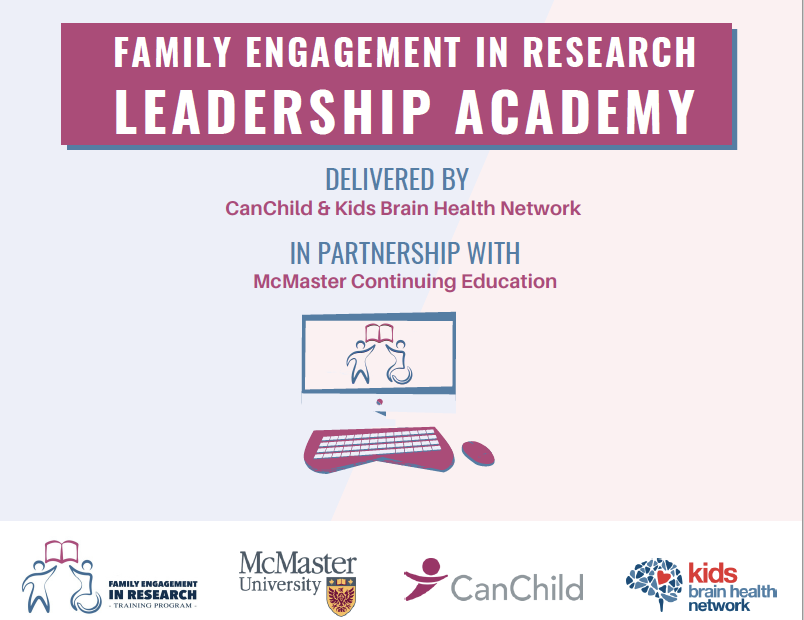 All you need to know about the FER Leadership Academy is here! Feel free to download a copy of the brochure.
Course mentors were fabulous. The learning environment was warm and welcoming. It was clear from the first few minutes that the mentors were highly invested in the course and in supporting the participants. Thank you. – Researcher

I felt very supported - mentors were accessible and made themselves available to meet with me. Provided connections and encouragement. – Both Family Member and Researcher​

The mentors had great skills and did a great job. I arrived with a complex idea in mind, it was my expectations that weren't clear. They definitely allowed me to move the project forward. They helped me identify my needs and improve my ability to express them to the right people. – Family Member