MPOC 2.0 - Measure of Processes of Care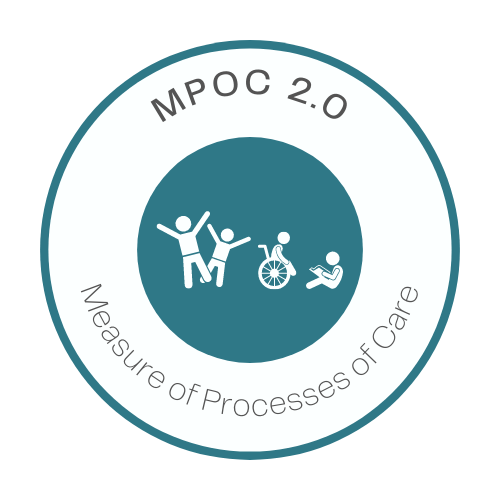 Raising a child with a long-term disability poses numerous challenges that affect many aspects of parents' lives.
We know that parents' experiences with the healthcare sector are affected by the ways in which healthcare professionals interact with them. Providing services in a family-centred way has been shown to reduce parents' stress and improve their confidence and sense of competence.
In 1996, researchers at CanChild developed a model of family-centred service and a tool (called Measure of Processes of Care or MPOC) to measure parents' experiences with the delivery of health services. This tool was widely adopted for use in research and to evaluate services, both across Canada and internationally. However, since then much has changed in healthcare. In this study, we want to learn what today's parents want, need and expect from healthcare services. With this information, we will develop a new tool (MPOC 2.0) that healthcare organizations will be able to use to determine how well they meet the needs of the families they serve. We will also develop information for service providers about what families need and how professionals can best meet those needs.
Watch the presentation on the MPOC work
Principal Investigators
Dr. Peter Rosenbaum, Department of Pediatrics and CanChild Centre for Childhood Disability Research, McMaster University, rosenbau@mcmaster.ca
Dr. Gillian King, Bloorview Research Institute, gking27@uwo.ca
Ms. Connie Putterman, CanChild Centre for Childhood Disability Research, McMaster University, connieputterman@gmail.com
Investigators
Ms. Elizabeth Chambers, CanChild Centre for Childhood Disability Research, McMaster University, elizabethmariechambers@gmail.com
Dr. Eric Duku, Offord Centre for Child Studies, McMaster University, duku@mcmaster.ca
Dr. Olaf Kraus de Camargo, Department of Pediatrics and CanChild Centre for Childhood Disability Research, McMaster University, krausdc@mcmaster.ca
Ms. Dayle McCauley, CanChild Centre for Childhood Disability Research, McMaster University, dmccaul@mcmaster.ca
Ms. Alison Martens, CanChild Centre for Childhood Disability Research, McMaster University, martensali@gmail.com
Ms. Rachel Martens, CanChild Centre for Childhood Disability Research, McMaster University, martensr@mcmaster.ca
Dr. Kinga Pozniak, Department of Pediatrics and CanChild Centre for Childhood Disability Research, McMaster University, pozniakk@mcmaster.ca
Ms. Rachel Teplicky, CanChild Centre for Childhood Disability Research, McMaster University, teplicr@mcmaster.ca
Ms. Sarah Earl (Research Coordinator), CanChild Centre for Childhood Disability Research, McMaster University, wellman@mcmaster.ca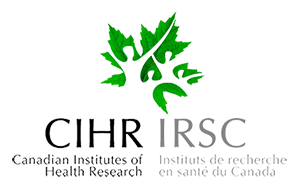 Funding Agency: CIHR
Amount: 485,774
Year(s) Funded: 2021 - 2024