Multimorbidity Risk Assessment and Prevention
through health-promoting behaviours in adolescents and adults with cerebral palsy
Dr. Jan Willem Gorter and Dr. Patrick McPhee, along with an international team of clinicians and researchers, received funding through a Pedal-with-Pete grant from the American Academy for Cerebral Palsy and Developmental Medicine (AACPDM) to develop and test a core outcome set of measures to understand and prevent multimorbidity risk in adolescents and adults with CP. The project was funded in 2017 and consisted of three aims:
to identify what outcomes should be measured to understand multimorbidity risk;
to determine how to best measure those outcomes; and
to measure these outcomes in an international cohort of adolescents and adults with CP.
Data collection for this study finished in 2020 and knowledge translation and other dissemination activities are ongoing.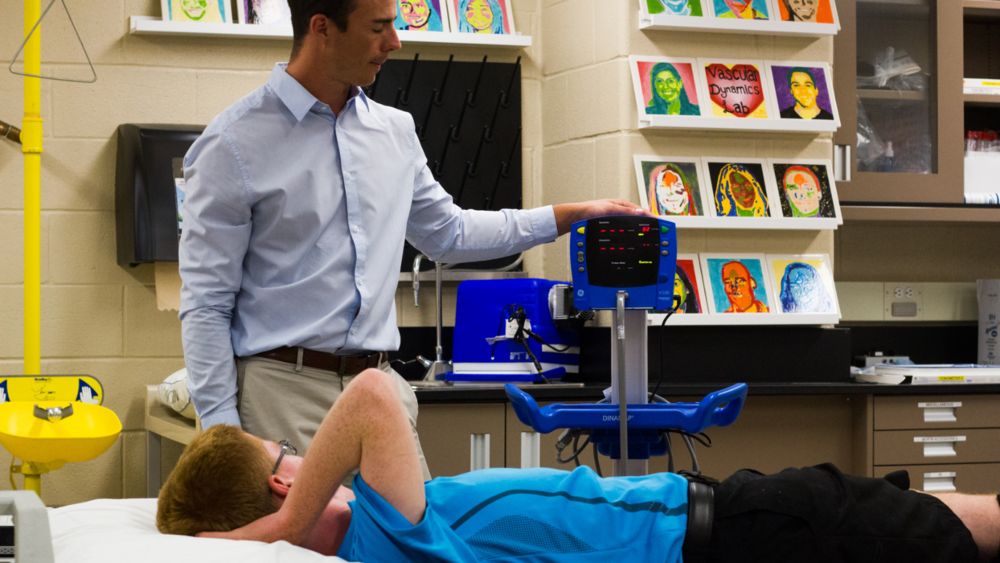 Dr. McPhee measuring blood pressure on a study participant as one of the core outcome measures in this project.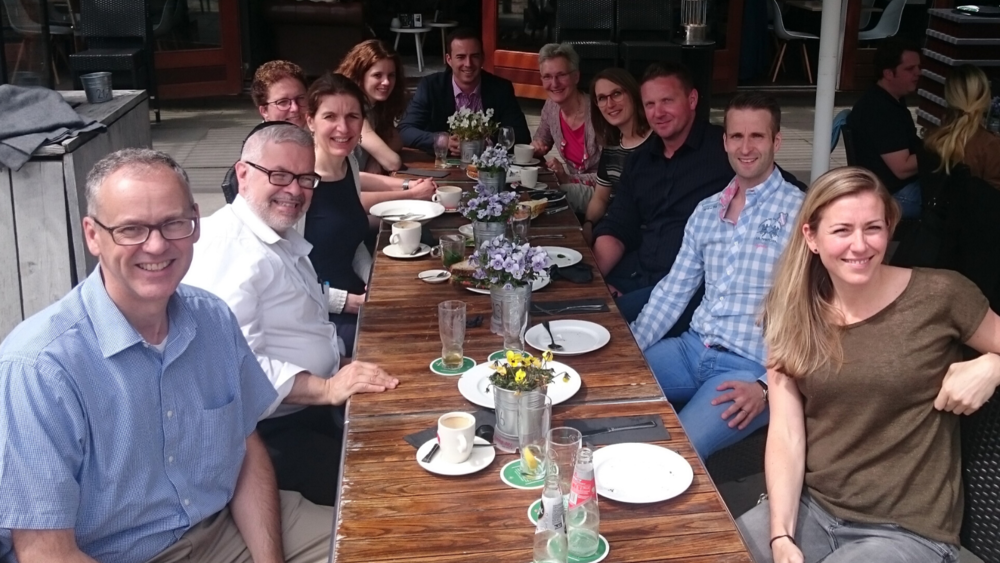 The research team enjoying a lunch break between our first meetings for this project.



Key Findings
Based on the three aims of this project, we have identified the following key findings:
Our study team synthesized the literature and through a consensus procedure with expert clinicians and researchers, identified nine outcome measurement instruments (OMIs) to measure risk factors for cardiometabolic disease and multimorbidity in adolescents and adults with CP.
83 adolescents and adults with CP and their parents or caregivers rated physical behaviour, nutrition, sleep and endurance to be very important to have measured and to discuss with their doctor.
Our international study using the core outcome set of OMIs identified the majority of participants (n=67) with CP to have poor sleep quality, unhealthy diets, increased sedentary behaviour, and poor endurance. However, individuals with CP valued these health outcomes as most important to measure, suggesting a need to assess and improve these modifiable behaviours in this population.


What this study adds
This project has generated significant findings about the value and importance of measuring multimorbidity risk in adolescents and adults with CP in clinical research settings. Performing the core outcome set that includes measures that often are not part of routine clinical care can help screen for cardiometabolic and multimorbidity risk, and lead to referral to clinical specialists if required.
Healthcare providers that care for adolescents and adults with CP should consider adding these measures as part of routine clinical care to track multimorbidity health longitudinally and at the same time promote healthy behaviours.


Publications
McPhee, P.G., Benner, J.L., Balemans, A.C.J. et al. Multimorbidity risk assessment in adolescents and adults with cerebral palsy: a protocol for establishing a core outcome set for clinical research and practice. Trials 20, 176 (2019). https://doi.org/10.1186/s13063-019-3265-z
Benner JL, McPhee PG, Gorter JW, Hurvitz EA, Peterson MD, Obeid J, et al. Focus on risk factors for cardiometabolic disease in cerebral palsy: Towards a core set of outcome measurement instruments. Archives of Physical Medicine and Rehabilitation. 2019 Dec 1;100(12):2389-98. https://doi.org/10.1016/j.apmr.2019.04.012.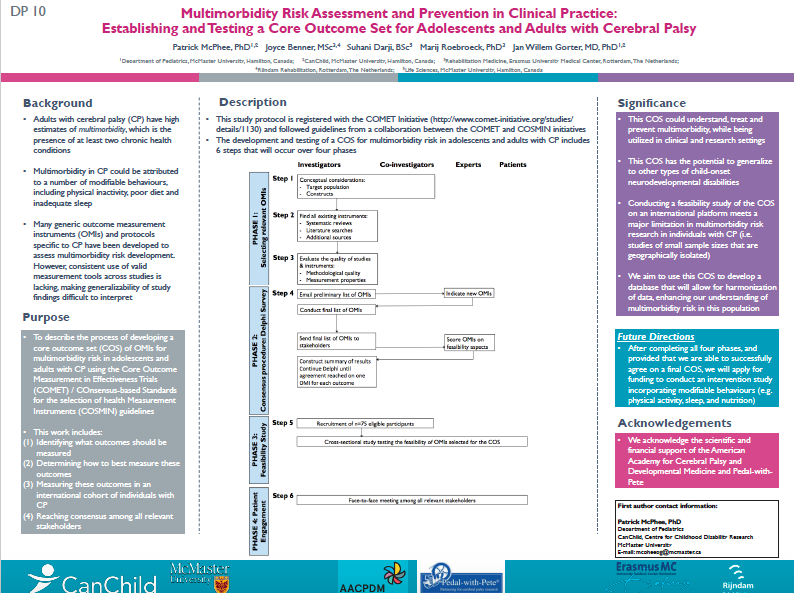 Multimorbidity Risk Assessment and Prevention in Clinical Practice: Establishing and Testing a Core Outcome Set for Adolescents and Adults with Cerebral Palsy
This poster provides an overview of the process of developing, as well as testing, a Core Outcome Set (COS) for adolescents and adults with CP using the COMET/ COSMIN guidelines for selecting outcome measurement instruments for outcomes included in a core outcome set which includes the following steps: (1) defining a target population and constructs to be measured related to multi-morbidity risk; (2) performing a literature review of constructs and outcome measurement instruments; (3) evaluating the quality of outcome measurement instruments detected; (4) applying a consensus procedure to obtain expert agreement on the COS; (5) testing the feasibility of the COS in adolescents and adults with CP at multiple international sites; and (6) finalizing the COS by reviewing the findings with individuals with CP and their families/caregivers.


Research Team
Dr. Patrick McPhee, PhD, Department of Pediatrics, McMaster University (mcpheepg@mcmaster.ca)
Dr. Joyce Benner, PhD, Department of Rehabilitation Medicine, Erasmus University Medical Center and Rijndam Rehabilitation (joycebenner88@gmail.com)
Dr. Marij Roebroeck, PhD, Department of Rehabilitation Medicine, Erasmus University Medical Center and Rijndam Rehabilitation (m.roebroeck@erasmusmc.nl)
Dr. Rita van den Berg-Emons, PhD, Department of Rehabilitation Medicine, Erasmus University Medical Center and Rijndam Rehabilitation (h.j.g.vandenberg@erasmusmc.nl)
Dr. Wilma van der Slot, MD, PhD, Department of Rehabilitation Medicine, Erasmus University Medical Center and Rijndam Rehabilitation (w.vanderslot@erasmusmc.nl)
Dr. Olaf Verschuren, PhD, Brain Center Rudolph Magnus and Center of Excellence for Rehabilitation Medicine, University Medical Center Utrecht and De Hoogstraat Rehabilitation (o.verschuren@dehoogstraat.nl)
Dr. Edward Hurvitz, MD, Department of Physical Medicine and Rehabilitation, University of Michigan (ehurvitz@med.umich.edu)
Dr. Mark Peterson, MS, PhD, Department of Physical Medicine and Rehabilitation, University of Michigan (mdpeterz@med.umich.edu)
Dr. Jan Willem Gorter, MD, PhD, Department of Pediatrics, McMaster University (gorter@mcmaster.ca)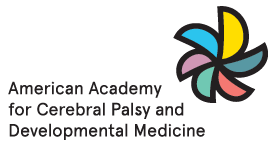 Funding Agency: American Academy for Cerebral Palsy and Developmental Medicine (AACPDM) Pedal-with-Pete grant
Amount: $24, 957.20 (USD)
Year(s) Funded: 2017-2019