Recommended Websites
There are a lot of great websites that provide information about participation and stories that will inspire you to get involved in new activities. Below is a list of websites we have reviewed. These recommended websites provide reliable, useful information for children, youth and parents. Please let us know if you have other websites you like us to review by sending an email to Rachel Teplicky.
Ability Online offers a great program for children, youth and young adults that connects its members to a supportive online community of role models and mentors. It includes learning resources and provides a safe environment to receive assistance tailored to your specific learning needs. Under the Our Program tab, we recommend you visit the Meet our Kids page for inspiring videos!

The Active Living Alliance for Canadians with a Disability (ALACD) "promotes, supports and enables Canadians with disabilities to lead active, healthy lives." ALACD provides resource and provider directories under the Resources tab to facilitate active living opportunities for Canadians of all abilities and across all environments. Inspiring videos, success stories, and detailed activity fact sheets are available under their Resources tab!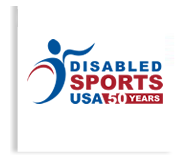 Disabled Sports USA aims to improve the lives of youth and adults with disabilities by providing "leadership and opportunities for individuals with disabilities to develop independence, confidence, and fitness through participation in community sports, recreation and educational programs." Great features we recommend include the Adaptive Sports page (under Resources), where detailed information on adaptive sports is provided, as well as the Programs tab for information of various sports programs to get involved in!

The inclusion of individuals with disabilities into leisure and play is the main focus of Discover Leisure Education. Amazing features of this website include information on the physical, emotional, mental, and social benefits of leisure, play and inclusion. Under the Finding Resources tab, the National Center on Health, Physical Activity and Disability provides recommended sources for adaptive sports and outdoor recreation.

Holland Bloorview Family Resource Centre "aims to create a world of possibility for kids with disability." We recommend visiting the Fun section of their website for motivating stories and videos, as well as programs and community activities you can join!

ILL-Abilities aims to help individuals "discover tools, a mindset, and a voice that will enable them to evolve and develop their lives within their passion". ILL-Abilites has created teaching methods that are inclusive to all ages, abilities, and skill levels. We recommend visiting the Media tab for inspirational videos of other's following their passion for dance. Another motivating feature we recommend is the No Excuses, No Limits tab for information on the Motivational Entertainment Program and Integrative Dance Workshops.

The National Center on Health, Physical Activity, and Disability provides information, services, and programs to promote health and inclusion. The Fun and Leisure section (under the Articles tab) provides "summaries of research articles that focus on exercise, fitness, and physical activity for people with various disabilities and chronic health conditions."


The Canadian Paralympic Committee supports athletes with disabilities and works to promote their success. Their website aims to inspire "all Canadian with a disability to get involved in sport." A great page we recommend visiting is the Athletes page. Here, dozens of success stories about our very own Canadian Athletes are available for you to read!