F-words in Clinical Practice
An integrated team of researchers at CanChild created this webinar to support the use of 'F-words' by service providers around the world with families of children and youth with developmental disabilities and chronic health conditions.

Since 2016, CanChild's F-words research team has delivered over 35 invited educational outreach visits in Ontario to children's treatment centres, EarlyOn centres, respite homes, and community organizations. To date, we have visited several cities and communities across Ontario, including, North Bay, Sudbury, Owen Sound, Kingston, Whitby, Mississauga, Windsor, Timmins, and many more. We've received positive feedback from over 1,000 people who participated in these outreach visits. Attendees have indicated tremendous interest and positive opinions about using the F-words in clinical practice and community programs.
For more information about our workshops, please refer to the following infographic:
What are people saying about CanChild's F-words workshops?
"I've learned a lot on how to use this holistic approach (rather than linear) model. It really helped me with changing and modifying my perspective."

"Very valuable! I will definitely be looking at the available resources and looking forward to the changes our agency will be making in applying the 6 F's."

"This is a fantastic tool for us to use when supporting families! I feel so lucky to work for an agency that is so forward thinking and we get to start implementing this right away."

"Really enjoyed the practical application of how the F-words can be used with our children when we practice and set goals. Great that you used a family experience/voice.​

"The overall presentation was more than I was anticipating. It was not only helpful, but very insightful. The presenters were engaging and open to all questions and spontaneous discussion."
The following list shows four Ontario organizations that are using the F-words in daily practice. Please click on the organization's name to be redirected to a description of how that organization is applying the F-words.
Are you using the F-words in your organization?
If you are currently using the F-words or have created materials about the F-words, we encourage you to connect and share them with us! Many of the tools found on our F-words Knowledge Hub came as a result of sharing materials and ideas. If you have developed any F-words tools and/or resources, we kindly ask that you use the following referencing format:
1) Your organization's copyright information including the copyright symbol, the year and the authors or name of your organization
(e.g., © 2019 Tomas, Coburn, Cross)
2) Citation of the original F-words paper:
Rosenbaum, P., & Gorter, J. W. (2012). The 'F‐words' in childhood disability: I swear this is how we should think!. Child: care, health and development, 38(4), 457-463.
3) Link to CanChild's F-words Knowledge Hub:
https://www.canchild.ca/f-words​
To share your F-words tools and/or resources with us, please complete this form to submit up to five tools or resources: https://is.gd/fwordssubmissionform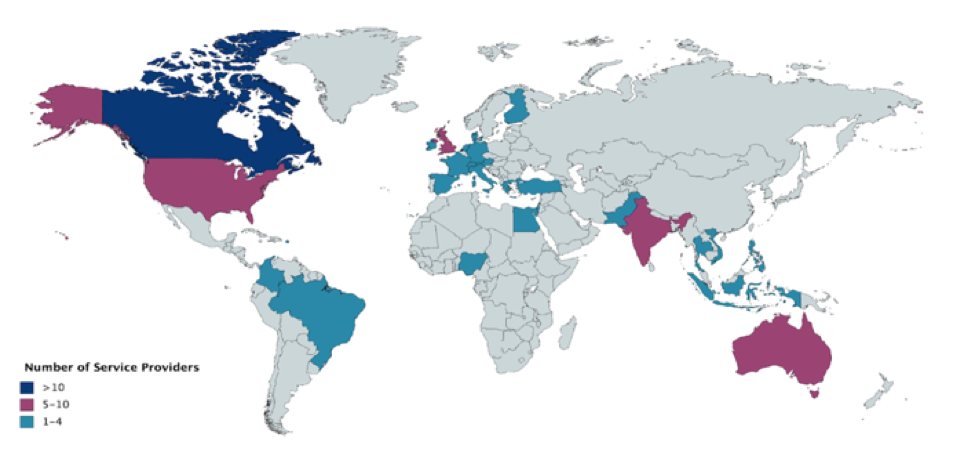 The above image displays the locations of where service providers are using the F-words in practice. As you can see, Canada, the United States, Australia, and India are three areas where service providers are most applying the F-words. This information was determined from a study by Soper et al. (2019) who sought to determine how international service providers were using the F-words in practice. This paper has been submitted for publication and is currently under review.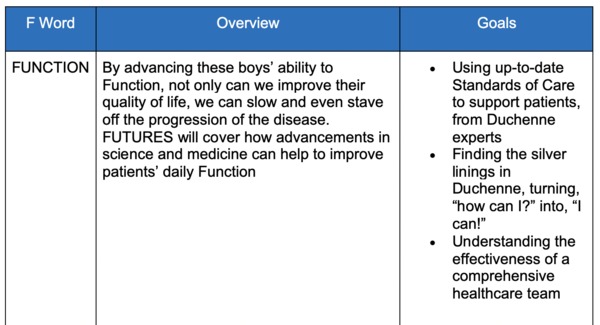 CureDuchenne is a non-profit organization located in the United States with the overall mission to cure Duchenne muscular dystrophy. CureDuchenne has embedded the 6 F-words into their agenda and overarching theme for their annual conference for this fall 2019, called CureDuchenne FUTURES. You can see the adapted conference topics and goals that are framed around the F-words in the table below.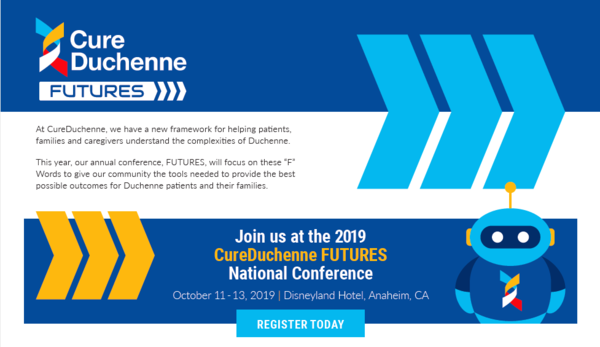 CureDuchenne will host FUTURES, a free two-day conference where patients, families, caregivers, and healthcare professionals share critical information, engage in conversations and witness the positive future in store for everyone in the Duchenne Community.
View this poster or visit the FUTURES website for more details!
What are international service providers saying about the 'F-words'?
"We have introduced the idea and got parents to contribute pictures to our F-words wall of their child/family participating." - Occupational Therapist, United Kingdom
"We use the F-words to assist in goal setting, and translating outcomes into other aspects of the client life." - Physiotherapist, Australia

"The F-words speak a language that everyone at this multidisciplinary table can understand, including children and families." -Physiotherapist, Australia

"The F-words form [the] outline of patient interviews [and] give a more strengths-based rather than problem-focused view" - Physician, United States