Barb Galuppi
Project Coordinator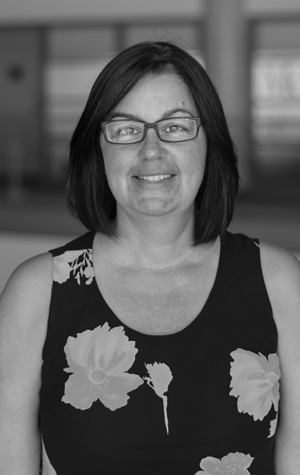 Team
Research and Knowledge Translation Support
Biography
Barb Galuppi is currently the RCT Coordinator for the CHILD-BRIGHT READYorNot[TM] Brain-Based Disabilities Trial. Previously, Barb was the Project Coordinator for Canada and USA for the On Track Study to create developmental trajectories of balance, range of motion, strength, endurance, health conditions, and participation in young children with cerebral palsy (CP). Barb has coordinated numerous multi-site research studies at CanChild Centre for Childhood Disability Research and in the Department of Pediatrics at McMaster University. Barb was involved in the development of the Gross Motor Function Classification System (GMFCS) and coordinated the Ontario Motor Growth Study following a cohort of over 650 children with cerebral palsy to create motor development curves; and the subsequent adolescent study (ASQME study) following some of these same young people as adolescents to assess patterns of activity, forms of mobility and factors associated with changes of function specific to adolescence. Barb also coordinated a randomized clinical trial (Focus on Function) to compare two treatment approaches aimed at improving function for children with cerebral palsy and other motor delays. In recent years, Barb has coordinated a national study of quality of life in children with epilepsy, an intervention study supporting youth with chronic health conditions and disabilities as they transition from pediatric to adult care, as well as the Stay-FIT program of research to develop and evaluate a program to promote physical activity in youth with CP.

Areas of Focus
Cerebral palsy, Motor Development, Transition, Physical Activity, Participation
Resources
GMFM scores of a sample of over 650 Ontario children with cerebral palsy with varying GMFCS levels have been used to create five Motor Growth Curves.