Oksana Hlyva
Project Coordinator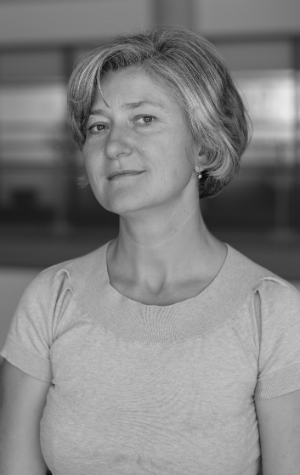 Team
Research and Knowledge Translation Support
Biography
For almost 10 years, Oksana Hlyva was a research coordinator at CanChild where she was privileged to work on various mixed-method and qualitative studies. These include the TRACE Study (a longitudinal across-condition study focusing on educational interventions for youth transitioning into adulthood), the MyStory Study and Lifecourse Study (both engaging adults with cerebral palsy in participatory research and reflections on their lived experience, multiple identities, and healthy living), the ASCF-SC study (adapting social communication function classification system for children who have autism through usability testing with families and clinicians), and the APPLYIT Study (a feasibility randomized control trial with a qualitative arm exploring user experiences with a smart-phone-based MyTransition app).
For the past 2 years, Oksana joined Dr. Anne Klassen's team to work on qualitative studies focusing on children and families with medical complexities, as well as patient-reported outcome measures (PROMs) for gender-diverse and other populations.
Her educational background--Master's in Science and Doctor of Philosophy increasingly inform her research praxis and interactions with study participants. In particular, she is excited to see emerging interdisciplinary cross-pollinations permitting space for post-critical approaches to difference, (in)dependence, and ethics of representation in research discourses. These approaches are useful when wrestling with the ongoing questions of how to best represent—write about/write with—those who may need empowerment and how to promote capacities for healthy living amongst those who need support navigating and negotiating their complex intersectional identities.
Another shaping force for her work comes from being a parent. She is a mother to a university student with very strong critical thinking skills and an equally strong-willed bright 10-year-old who happens to have Down Syndrome and is an epitome of Elsa from Frozen. It is her parenting role that made her embrace social media quite earnestly. Oksana belongs and actively participates in various Facebook communities, including Parents Partnering in Research and Down Syndrome Health and Research, as well as occasionally tweets and retweets @GoDSresearch to promote more inclusive research.
Areas of Focus
Family-researcher partnerships, knowledge translation, family-centred care, health research, transitions, user-centred design, PROMs, identity and empowerment
Resources
Consistent with best practice guidelines for transition developed in Ontario, the study seeks ways to improve health service delivery to youth in transition and, in so doing, to address this important contemporary health challenge.