Andrea Cross
PhD Student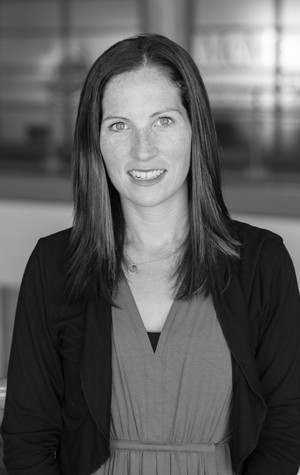 Biography
Andrea graduated in 2011 from Wilfrid Laurier University with a Masters of Science in Kinesiology. Her master's thesis examined the influence of a structured swim program on children with autism spectrum disorder and other social communication developmental delays. After completing her master's, Andrea worked at King's-Edgehill School in Windsor, Nova Scotia as the Learning Differences Coordinator. Andrea is currently a PhD Candidate in the School of Rehabilitation Science at McMaster University. Her doctoral research focuses on family-researcher partnerships and knowledge translation. Working with a team of CanChild researchers and family partners, Andrea's doctoral thesis aims to translate health research knowledge directly to families and support the uptake of a holistic and health affirming approach to childhood disability. Her doctoral supervisor is Dr. Peter Rosenbaum, and her committee members are Dr. Jan Willem Gorter and Professor Sue Baptiste.
Areas of Focus
Family-researcher partnerships, knowledge translation, family-centred care, ICF, F-words in Childhood Disability (function, family, fitness, fun, friends, and future)
Resources
A CP-NET webinar highlighting 'F-word' in Childhood Disability resources and strategies for implementing the concept at home and in clinical practice.