Tram Nguyen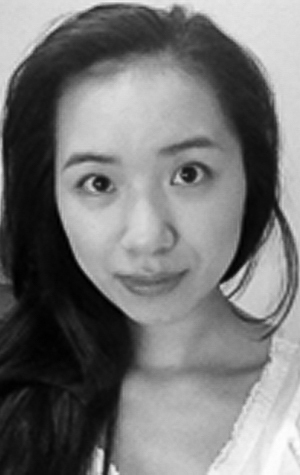 Biography
Tram is a PhD student in the Rehabilitation Science program at McMaster working under the supervision of Dr. Jan Willem Gorter. She graduated from McMaster University with an Honours Bachelor degree in Science in 2006. After graduation, she worked as a teaching assistant for the Faculty of Geography and Earth Sciences and a research assistant for the Faculty of Science and the Faculty of Health Sciences. In addition to her work at McMaster University, she also taught SAT and TOEFL in London, England, and Seoul, South Korea. Driven by a passion for education, research, and teaching, she began a Masters in Rehabilitation Science at McMaster University in 2008 under the guidance of Professor Sue Baptiste, developing a language assessment for internationally educated occupational therapists. Upon completion of her Masters in 2010, the McMaster Assessment of Comprehension and Communication for Internationally-educated Occupational Therapists (MACC) was created. Currently, the focus of her PhD research is on facilitating the transition of youth with disabilities as they move from pediatric to adult-oriented health care.
Areas of Focus
Transitioning from pediatric to adult-oriented health care for youth with disabilities
Resources
This project was initiated and funded by the Ministry for Child and Youth Services (MCYS) in Ontario. The results of our synthesis have been used for the ministry's development of a Youth Policy Framework, named stepping stones.
This report is the outcome of a knowledge synthesis project on developmental trajectories of youth with disabilities, ages 12 - 25 years.